BerlinskiBeat
Roaring Twenties & Sound of the Streets in Berlin: That's Berlinski Beat.
Seven musicians from Berlin, with roots in four different countries: Castus, Norri, Vit, Jordon, Steve, Pan und Hatz bring to you the danceable BerlinskiBeat Sound.
.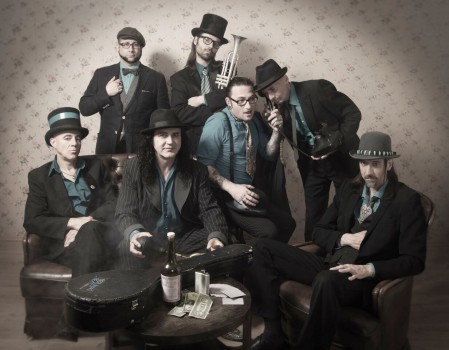 The Streets of Berlin are international; Berlinski Beat renew the Roaring Twenties alike with an international flair: Berlin classics with danceable rhythms, Balkan Beats and Mariachi music. No matter if you go out clubbing or just take a walk through the Streets of Berlin: Berlinski Beat let you experience the feeling of bygone Twenties with this new record.
.